Local & Long Distance Moving & Storage Company
We love to help! Our clients rave about our attention to detail and the ability to get the job done quickly and neatly.
The team from Indian Valley Trading Company are Rockstars! We had a sudden loss of a loved one who left behind an entire house of belongings. My family was extremely overwhelmed with what to do and not to mention, not spring chickens anymore. One call to Indian Valley Trading Company is all it took and we had one of their dumpsters delivered within days. We thought we could handle this ourselves and quickly we realized we needed help. Another call and we had an amazing team onsite and they quickly and professionally cleaned out the house - like took everything we were not keeping. The anxiety of having to do all of this ourselves so we could list the house for sale was daunting. A huge sigh of relief and burden on our family was quickly taken care of. We cannot express the amount of gratitude for Dan & his team! What was initially a big overwhelming project is now completed and we can move on with settling the rest of the estate. I highly recommend calling these guys in to help you with downsizing or relocation needs... truly rockstars! A+++

Brian Troiano
Tell Us About Your Project
Fill out our form below and we will respond as quickly as possible to get additional details about your project.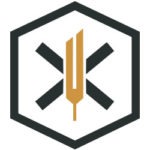 Our Team
Our team is made up of friendly active EMS/Fire & Medical personnel.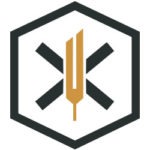 Why We Do It
A percentage of proceeds goes to the local Emergency Medical Services in your area! Help the people who have helped you!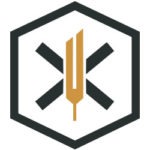 About Us
Indian Valley Trading Co. is deep-rooted in serving the community.
Looking for a Local Moving Company in Your Area That You Can Trust?
Moving can be very stressful, we know it! Let our team help make your move as stress-free and organized as possible. We will do all of the heavy lifting so you do not have to. From initial planning, help with packing, to handling all of the logistics, we can handle local moves or out of state moves with ease.
Indian Valley Trading Company's team of highly skilled moving professionals is ready to make your local or long distance move as safe and easy as possible.
Why Choose Us?
Our Moving Trucks are always clean and organized.
We stock our trucks with moving blankets, plastic wrap, bubble wrap , boxes, and tools needed to properly protect your items.
We do not share our trucks with other clients.
Our truck is your truck from initial loading to unloading, door to door.
Not moving directly into your new home just yet?
We can provide short term and long term storage of your items until you are ready to move.
Not taking everything, no sweat, we got you!
We will take any items you do not want to take with you and either donate them or responsibly recycle them.
You are always in the know. Honest estimates up front and constant communication through job completion
We keep you informed of any additional costs that may be incurred during the moving process and accommodate any special requests.
We are highly reviewed and referred by our clients.
Happy clients is of utmost importance. If you are not happy, we are not happy.
Local Move in Town or Out-Of-State – No Problem.
We are based out of Montgomery County, Pa with easy access to all major highways, north, east, south or west.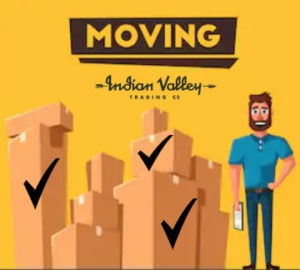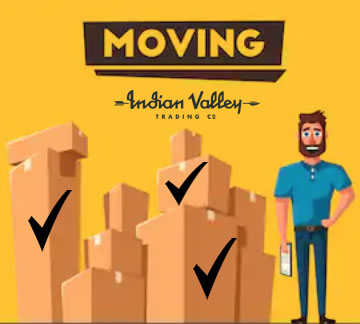 Indian Valley Trading Company Local Movers – Long Distance Moving Company is best known for our courteous, timely and professional moving staff. We understand how important and beloved your belongings are to you and we treat them as they are our own. Our staff will gladly take the time to help with the packing of your items and any disassembly or reassembly of your furniture as needed to ensure they are not damaged during the move. We always make sure to treat your fragile items with care.
Check out our Facebook page and see why families chose us as their local moving company!
As a fully licensed and insured relocation, moving, and junk removal company that has been serving our clients in the Montgomery County & Bucks County, we have tons of experience.

Packaging & Unpacking
Need Help Packing Up? Our team can carefully pack, wrap and protect your items for transport to your new home.

Local Moves
Right Sized Clean Trucks. We will move you from door to door. 

Long Distance Moves
We take pride in our long distance moving teams. We will load your items into our truck and drive straight to your new home. No More Waiting!

Commercial Services
Office Clean Outs, Junk Removal and Relocation services for your business.

Secure Storage
Need to Move Fast? We can store your items securely until you are ready to move. 

Cleanouts & Junk Removal
Need Some Space? Down Sizing? Our Team Will Responsibly Remove, Donate, & Recycle your unwanted items.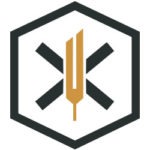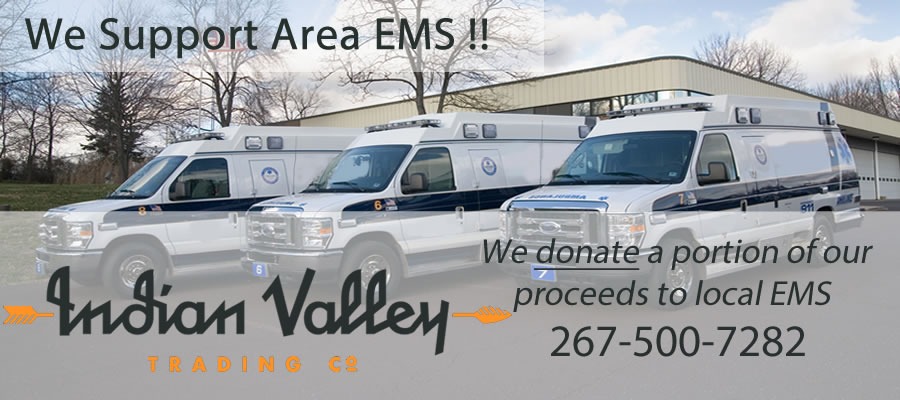 Huge thank you to Dan and his crew for awesome work cleaning out storage unit today! Dan and his crew were polite, efficient and did great work. Call them for you next move or clean out!!!

Colette Marie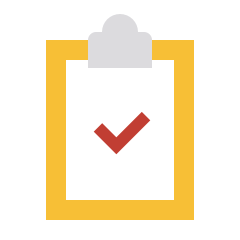 Licensed & Insured
We are fully licensed and insured specifically for making sure your items are safe and secure.

Professional Vehicles & Drivers
Our team & the vehicles we employ are the backbone of our business. We meticulously train, maintain and operate like a well oiled machine.

Affordable, Honest, Experienced
We have been helping our clients for years and are totally transparent when it comes to our projects. 
Satisfaction Guaranteed!
Join the many satisfied clients of ours. We aim to please and take care of our clients throughout the entire process. 

I highly recommend Dan and his crew! They packed and moved us over 2 days over a very hot and humid holiday weekend. It was brutal outside and they worked quickly and efficiently with no complaints. The way they broke it out over two days was also great for our family and I thought their estimate was much more realistic than another one I got. I'd definitely suggest talking to Dan before selecting your moving company!

Celia Sucheski Astheimer

OUR RECENT NEWS
Tips, Tricks & Resources from the Experts
Follow Us On Facebook
See Our Recent Moves & Clean Outs
[fts_facebook type=page id=605115109648608 access_token=EAAP9hArvboQBAIceX9xncFZAWiawHf1ZCXxUyRYZArr58wlGiniurGQAZBZCPAvIJGlI9Wvjbwn575ZCg1U3ZAjTQK0FV42w7caHm3Iy8j5BT1OTed9NZCOD5E2goMZC45F3bUAJjeZBRRlImN26Mxfwyp6m7E3cmgcdK2FaSu789Xj2c45sZAJ7GrKVRZAGfRovuIEZD posts=1 description=yes posts_displayed=page_only]